Dark Mode
With Knak, you never have to be afraid of the Dark Mode again.
Book a Demo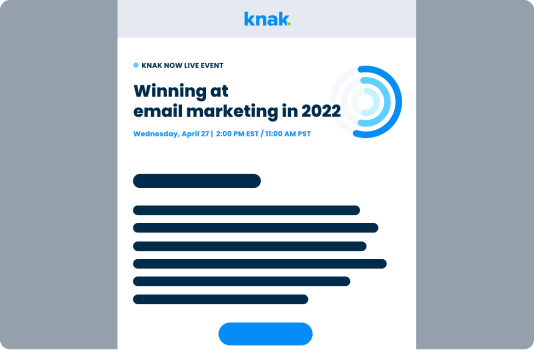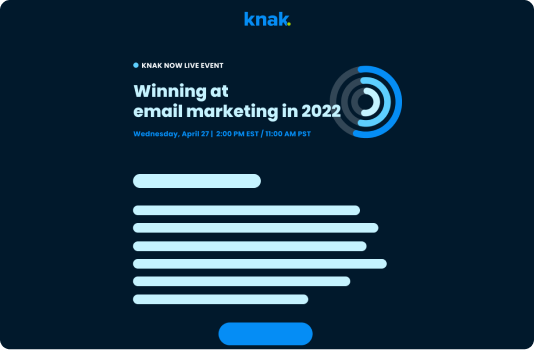 Are you afraid of the dark?
Knak's Dark Mode allows you to test and preview your emails on various email clients so you can see exactly how your emails will be received in both Dark Mode and Light Mode.

Try it out yourself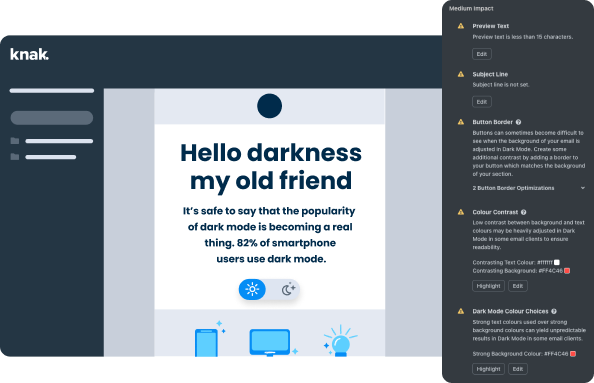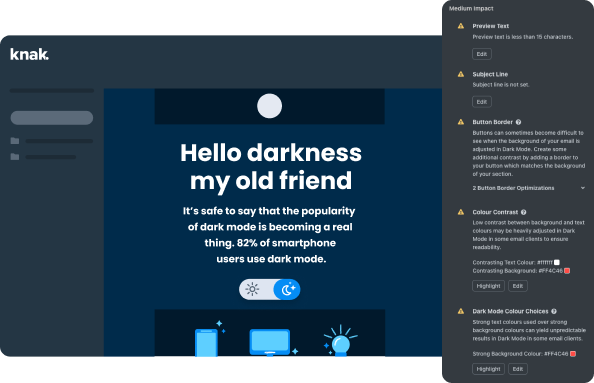 Optimized for success
To avoid the pitfalls of dark mode, you can be confident with Knak that we will offer you the best practice recommendations every time.
Why marketing teams love Knak
95%faster speed to market

22 minutesto create an email*

10K+marketers using Knak
* On average, for enterprise customers
Looking for more tips aimed at creating a really great campaign in Dark Mode?
Read Nicole Merlin's paper about designing in the dark.
Download now