Knak started with a simple idea:
Let's make life easier for marketers.
Now hundreds of the world's top brands and tens of thousands of marketers rely on Knak. We set the standard for email and landing page creation platforms.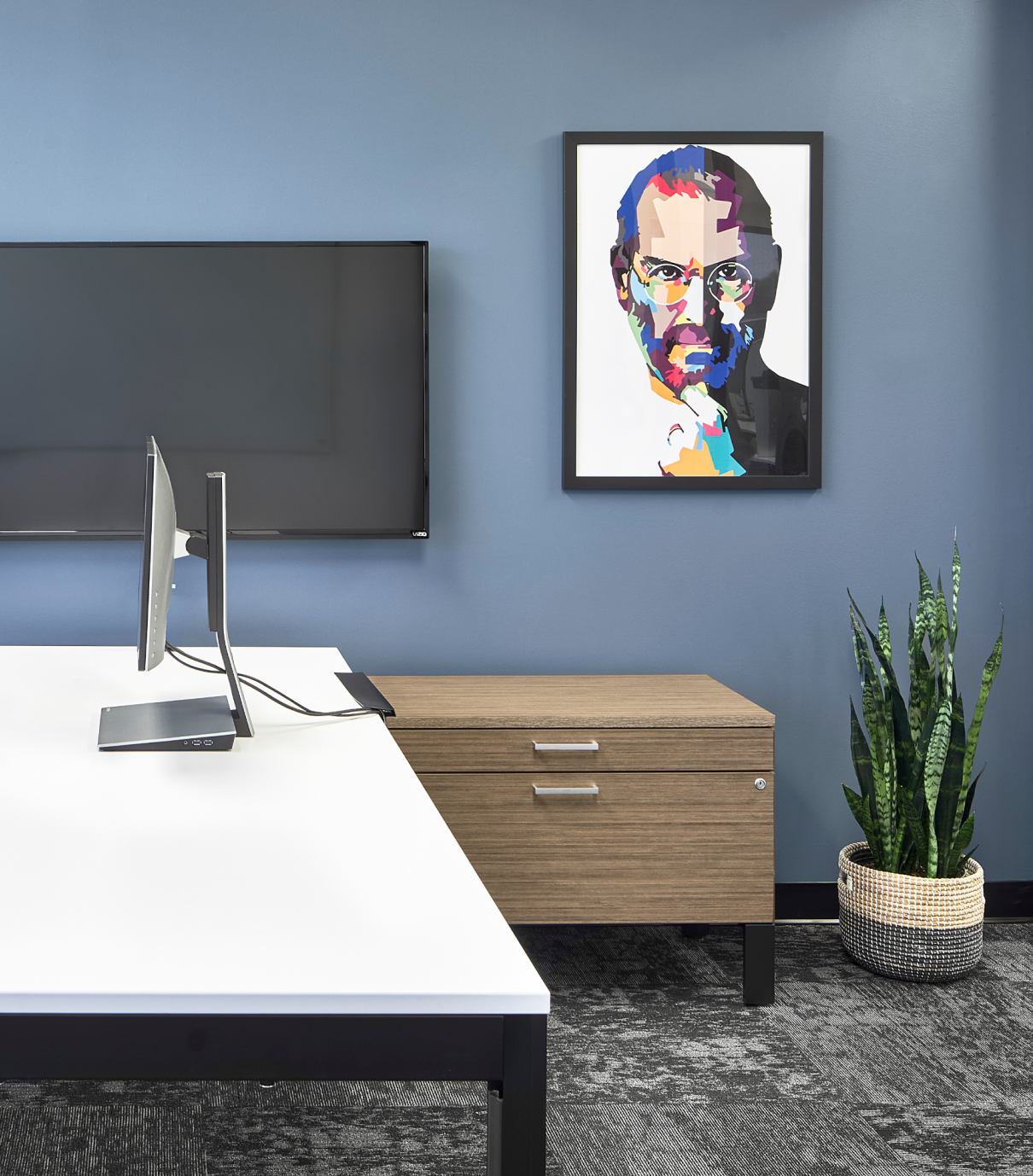 Our Story
Built by marketers, designed for everyone.
We were marketers before we were email experts, so we know what teams are looking for.
Most marketers got into marketing as an outlet for their creativity. But between needing to know HTML or coordinating with agencies or having to fill in forms to produce assets, creativity increasingly seems like a distant afterthought.
Knak exists to lead the fight for creativity in marketing. To lead the movement against robots coming for marketers' jobs, and to make sure marketers' talents are used for creativity, not for entering data into forms.
Knak at a glance
2015

Year Founded

$25M

Funding Raised

∞

Sending Platforms Supported

0

Coding Required

1000s

of Users

500K+

Emails Built
Our Roadmap
Knak's history, from our first free templates, to the robust Builder and Enterprise platforms we offer today.
2015

Knak is born

Marketo email templates launch.

Marketo landing page templates quickly follow.

2016

Eloqua templates are introduced.

More templates are added for both Marketo and Eloqua.

2017

Our Builder and Enterprise email platforms launch

Features include:

A drag-and-drop editor
Marketo and Eloqua integrations
Brand control
Approval groups

Knak becomes a full time project

Our first team members are hired.

2018

Key new features are added.

Features include:

Modules
Image library
Advanced user permissions
Editor restrictions

2019

A new user interface is released for our editor

Link review is added.

Editor restrictions become more advanced.

2020

Our new and improved email editor launches

New Knak integrations

Pardot
Salesforce Marketing Cloud
Acoustic
Adobe Campaign
SAP Marketing Cloud

New Knak features

Annotated feedback
Marketo images
The ability to clone a Marketo program directly into Knak
The ability to deploy Marketo campaigns directly from Knak

Knak HQ opens in Ottawa

2021

Landing pages officially launch

Create from scratch, or use modules and themes.

New Knak integrations

Responsys
Braze
SendGrid
Sparkpost
Veeva Vault

Knak raises $25M Series A funding from Insight Partners

Knak enters a new stage of growth to meet rising demand for No-code Campaign Creation

2022

Inspiration Centre officially launches

Edit, re-brand, and get inspiration from real-world emails and landing pages.

New enhanced integrations

Salesforce Pardot (Marketing Cloud Engagement Platform)
Adobe Experience Manager

New Knak features

Inspiration Centre
Email Testing
Dark Mode

Knak doubles in size and opens new World Headquarters in Ottawa

2023

New Knak integrations

TransPerfect (GlobalLink)
Movable Ink

New Knak features
Leadership Team
Pierce

Ujjainwalla

Co-Founder & CEO

Pierce is a career marketer who has lived in the marketing trenches at companies like IBM, SAP, NVIDIA, and Marketo. He launched Knak in 2015 as a platform designed to help Marketers simplify email creation. He is also the founder of Revenue Pulse, a marketing operations consultancy.

Brendan

Farnand

Co-Founder & CCO

Brendan is a career enterprise marketer who's passionate about making modern marketing accessible to everyone. He has worked at organizations of every size, from startups to global enterprises, and is experienced with the full spectrum of marketing operations, including analysis, go-to-market strategy, asset creation, sales enablement, and demand generation. He also loves dad jokes, even though his kids do not.

Patrick

Proulx

Co-Founder & CTO

Patrick loves working for Knak. Whether he's working to develop a great new feature, improve the site's performance, or enhance usability, he's always pushing the envelope to create the best possible platform for Knak's clients. Patrick is glad to be part of a team that's passionate about their work, and he's happy to be creating a product that's fun to use and meets a real need for Marketers.

Stephanie

LeBlanc

Vice President of Customer Success

Stephanie joins Knak with a breadth of digital marketing and SaaS experiences. Dabbling in successful M&As, bootstrapped to 100 million, and a recent IPO, she leads highly engaged teams with a passion for designing exceptional customer experiences. Stephanie knows first hand that successful customers emerge from deeply engaged teams. Stephanie is committed to building out the very best employee and customer experience at Knak! Stephanie loves to collect new growth opportunities in and out of the office. She has recently taken up hiking some of the highest peaks in the rocky mountains and regularly champions her two energetic kids in all of their activities.

Heidi

Hauver

Vice President of People and Culture

Heidi is a passionate people leader who loves helping to grow businesses and develop world class cultures. She's been fortunate to work with many start up and scales ups in the region as their head of people, and as a growth advisor. In her spare time you'll find her trying to keep up with her 6 & 8 year old boys, mentoring the next generation of leaders through a variety of organizations and volunteering for CHEO, Hire Immigrants Ottawa and Algonquin College.

Rod

Moshfeghi

Vice President of Product

Hirbod (or Rod for short) is a seasoned Product Executive with a passion for building a product vision that delivers value for customers. Prior to coming to Knak, Hirbod (or Rod for short) was the Director of Product Management at Hootsuite. Rod is excited to come to Knak to work with the team here and take everything he has learned to help bring Knak to the next level. In his free time, he loves to spend time with his wife and three kids and trains in Muay Thai kick boxing.

Christopher

Chan

Head of Finance

Chris joins the Knak team after working at Ottawa-based accounting firm Logan Katz. Chris graduated with a Commerce degree with a specialization in Accounting from the University of Ottawa and got his CPA designation in 2019. When he's not crunching numbers, Chris enjoys hiking, rock climbing, and white water kayaking.

Mychelle

Mollot

Chief Marketing Officer

Mychelle is a geophysical engineer turned career marketer who has led marketing teams at Cognos, IBM, Klipfolio and Solace. She has been very active in the startup community as a board member at Invest Ottawa, Unito, Trustiics and Touch Bistro and is on the Ottawa Hospital Foundation Board. In her spare time she spends her time outdoors biking, kayaking and skiing.
Board of Advisors
Our Board of Advisors is a group of men and women who play an official mentorship role at Knak. They are some of the most innovative, pioneering leaders in the industry, and we're so happy to have them in our corner.
Leah

MacMillan

Chief Marketing Officer

Trend Micro

As CMO at Trend Micro, Leah MacMillan is responsible for all aspects of global marketing strategy and operations, including driving brand awareness for the organization and the solutions it offers. She is passionate about high-tech innovation and storytelling, and these interests have fueled a successful career that included senior positions at Entrust and Cognos, and, more recently, an executive position at IBM. Ms. MacMillan holds a Bachelor of Commerce in Marketing and International Business from McGill University.

Robert

Ashe

Advisory Board Member

Independent Advisor

Robert Ashe is the former President and CEO of Cognos Inc. First appointed President in 2002 and CEO in 2004, he held both roles until the company was acquired by IBM in 2007 for $4.9 billion, IBM's largest software acquisition to date. After the acquisition, Mr. Ashe served as IBM's General Manager of Business Analytics for several years. Currently, he is a director of ServiceSource International, Inc., MSCI, Inc., Shopify, and Halogen Software, Inc. Mr. Ashe holds a Bachelor of Commerce in Accounting from the University of Ottawa and is a Fellow of the Institute of Chartered Accountants of Ontario.

Pascal

St. Jean

President

3iQ

Pascal St. Jean is a born entrepreneur, innovator, and life-long learner. His remarkable business achievements have earned him a respected reputation as a passionate leader, visionary, and advisor. Pascal is the founder of many successful ventures, including Picsphere and Citadel Rock Communities, Inc., and he serves as a strategic advisor to many start-up businesses in the Ottawa region. His current focus is to establish Ottawa as a tech and business hub by championing local businesses and their leaders. Mr. St. Jean holds a Bachelor of Science in Computer Engineering from the University of Ottawa.
Philine

Huizing

Principal

Insight Partners

Philine has spent time working closely with portfolio executives on GTM strategy, product strategy, and M&A. Prior to Insight, she worked as a consultant at McKinsey & Company's New York Office. Philine graduated from MIT in 2014 with a B.S. in Mechanical Engineering with a concentration in product design and a minor in Management Science.
Board of Directors
In November of 2021, Knak raised a $25 million in Series A funding to accelerate growth and meet rising demand for no-code campaign creation led by global private equity and venture capital firm, Insight Partners.
Philine Huizing, Principal at Insight Partners, focuses on both high growth and mature software businesses joins us as our first member of our Board of Directors.
Words we live by
Our values are part of who we are, what we stand for, and how we act. At Knak, we're committed to living out these values every day and doing what's right for our customers, partners, and employees.
Lead with transparency

Embrace a growth mindset

Take calculated risks

Keep it simple

Get sh*t done
Want to work at Knak?
View our open roles and fill out an application today.
See open roles